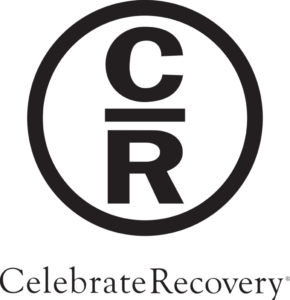 Celebrate Recovery is a biblical and balanced 12-step program to help people overcome their hurts, hang-ups, and habits. It is a place for healing and celebrating wholeness.
Things we are
A safe place to share

A refuge

A place of belonging

A place to care for others and be cared for

Where respect is given to each member

Where confidentiality is highly regarded

A place to demonstrate genuine love

A place to grow and become strong again

A place for progress

Where you can take off your mask and allow others to know who you are

A place for healthy challenges and healthy risks

A possible turning point in your life
A place for selfish control

A place for secrets

A place to look for dating relationships

A place to rescue or be rescued by others

A long-term commitment
Tuesday Night Schedule
Adults (18 years and older)
Childcare is available:
CR Kids for 5 to 12 year olds
Childcare for infant to four year olds
Fresh Start Café [for all ages]
5:30 – 6:10
Come and join us for fun and food.
The Large Group Experience
(Praise/Worship/Teaching/Testimony)
The Small Group Experience
7:30-8:30
First Steps Class – What is Celebrate?
Gender specific open share groups
Solid Rock Cafe
No sign-up is required and attendees will remain anonymous.
Celebrate Recovery Inside
CRI is a Christ centered recovery ministry that helps offenders inside jails and prisons heal their hurts, hang-ups and habits.
At Fresh Start we pick up ladies from Oklahoma City Community Correctional Center for Celebrate Recovery. We also take Celebrate Recovery inside jails and prisons.
If you would like to be involved with CRInside or Celebrate Recovery, please contact: