Men's Ministry
Men's Fraternity is open to anyone that wants to attend. Cost will be $10 to cover the cost of the workbooks. All are encouraged to come even if they can't afford the workbook.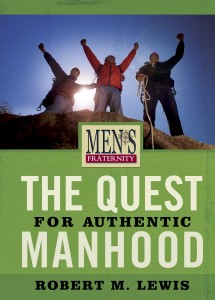 The Quest for Authentic Manhood is the foundational level or ground floor of manhood. This 24-session study focuses on a man's core identity and gives an overview of basic manhood issues. It will help men deal with various identity issues by looking back at past wounds and other things that may have distorted their idea of Biblical masculinity. Throughout the course of the study, men will learn how to clearly define manhood and will finally be able to give a succinct and passionate answer to the questions, "What is a man?" and "What am I living to be?"
This captivating journey helps men:
Resolve wounds from their past.
Embrace a Biblical definition of manhood.
Develop their own personal manhood plan We are also going to launch Winning at Home and at Work (a.k.a. year 2).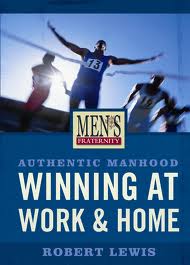 Winning at Work and Home, a 16-session study, focuses on the two areas that are central to a man's life: career and family. It will begin to build the walls of manhood through study dealing with a man's chief responsibilities. It explores how a man can enjoy and engage his work and how he can relate to a woman in a whole new way.
Again cost is $10 per person. A man does not have to have completed year 1 to start year 2. Signups will be online.
The studies are also open to anyone from the local community that would like to attend.