Fresh Start Community Church exists to connect with people at their point of need and lead them to wholeness in Jesus Christ. We are a welcoming family of believers focused on growing in our relationship with God, reaching out to others, and helping them find their fullness in Him.
Fresh Start is located at 309 N. Eastern Ave. in Moore, Oklahoma.
Office hours are 9 A.M. to 3 P.M. Monday through Friday. 405-794-7313.
Connect with God, Connect with Others, Connect Others With God.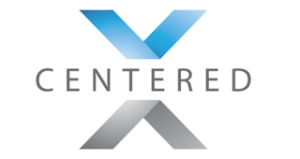 Centered
is a nine-week program starting on February 1, 2015. It is designed to take us through a deepening of our faith by truly understanding who God is and His plan for us. We want everyone to be in a Centered group to take this experience to a next level walk with God.
Sign up for a group today below.
For more information and a list of topics covered during the program, click here to go to our Centered webpage. Also included on the webpage are the handouts used during the program.
Click the link below to take the Spiritual Gifts Test. At the end of the test, remember to enter your name and email address to get your results.

The "CENTERED" graphic and program content are the property of Crossings Community Church.
COPYRIGHT ©2014 BY CROSSINGS COMMUNITY CHURCH